A Look Back at Pro Union Consulting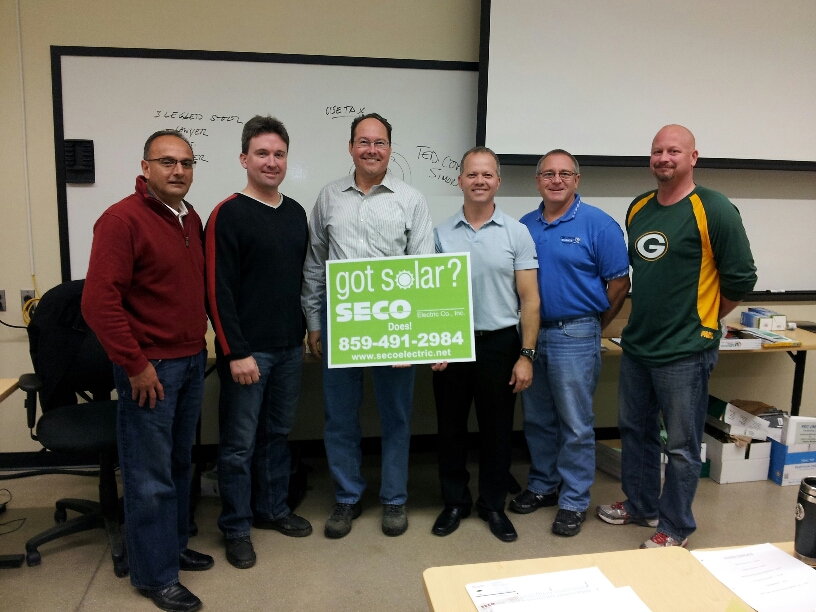 A LOOK BACK AT PRO UNION CONSULTING
Local 494 is committed to expanding its market share and as such asked Matt Kolbinsky of Pro Union Consulting to take membership down the path of becoming an electrical contractor. We had 40 people in attendance October 25-27, that were taken through a litany of subject matter ranging from business plans, accounting and payroll, lawyers, financial partner, insurance and bonding, etc. Vendors having the knowledge of this subject matter were brought in to present their expertise to the class complete with handouts and contact information. The flow of the class was smooth and quick never going beyond an hour for any subject and participation was encouraged throughout. The feedback from the attendees was very positive stating that the wealth of knowledge that came through at one location was very opportunistic for those in attendance.
None of this would have been possible without the 3 day commitment from the members who participated. In the future, should a member decide to take the huge step in becoming an electrical contractor, Local 494 looks forward to assisting them become a signatory and successful contractor of this Local. In addition to membership's commitment, a huge Thank you to the following who contributed to the success of this course:
Matt Kolbinsky of Pro Union Consulting, John Bzdawka Local 494 Business Manager, Dan Bukiewicz Local 494 Business Representative, Rick Gutierrez Local 494 Business Representative, Dean Warsh Local 494 Business Representative, John Jacobs Local 494 Business Representative, Derek Pleasants Vice President Relationship Manager of BMO Harris, Jim Johnson of Viking Electric Supply, John Cyr Local 494 Continuing Education Coordinator, Patrick Hoffert Certified Public Accountant of Riley Penner and Benton, Paul Seitz Insurance and Bonding of R&R Insurance, Attorney Christopher Ahrens of Previant Law, Local 494 contractor Dan Shea of Shea Electric and Communications LLC, Andrew Gebel of ADP payroll services, Scott Horbinski of Graybar electrical supply, Amy Heart Milwaukee Shines Solar Program Manager, and Nathan Baer of Focus on Energy.