| | | |
| --- | --- | --- |
| | | |
| | | |
| | | |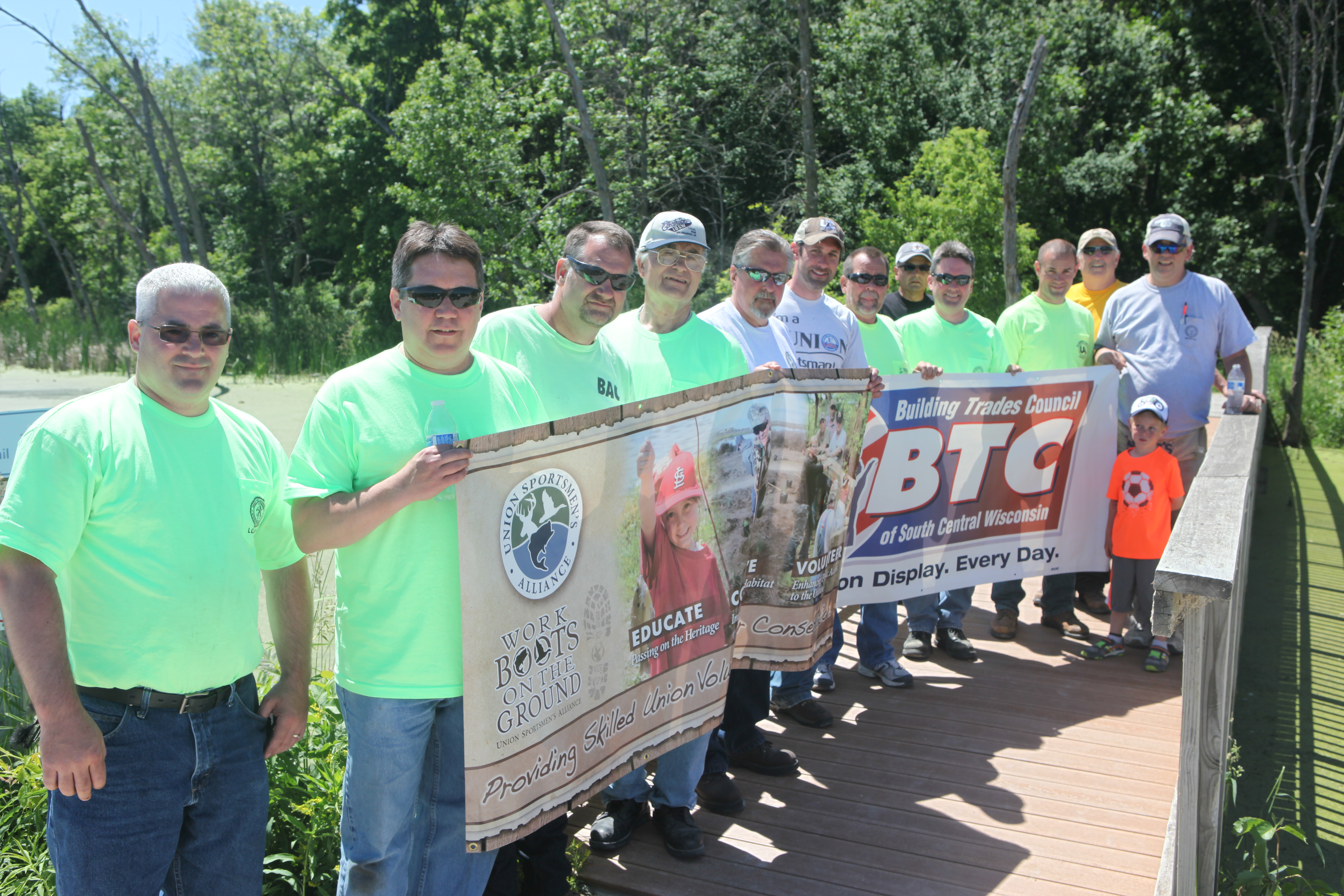 In 2013 the Building Trades Council of South Central Wisconsin (BTC) hosted a conservation dinner with Union Sportsmen's Alliance (USA). Following the dinner, Tim Bindl the director for USA's 'Work Boots on the Ground' brought a list of projects to BTC, included on that list was the Horicon Marsh Pavilion. Dave Branson, Executive Director for the Building and Construction Trades Council Of South Central Wisconsin, chose this project. Dave began by reaching out to the area Labor Councils who in turn passed the message on to its delegates. The delegates then recruited their respective trade members to help with the project. The work to be done included building a new pavilion along with replacing all the boards on a 91' foot bridge with PVC planks made from recycled materials. On June 13th, 2014, with the help of Union members representing the Electricians, Sheet Metal, Bricklayers, Plasterers/Cement Masons, and the Pipe Trades the general public will now be able to enjoy the use of these the next time they tour Horicon Marsh. Just another example of Union trades giving back to the local community. For more information about 'Work Boots on the Ground' or USA please visit the following link: 'unionsportsmen.org'. Take note, we are represented on the 'Work Boots on the Ground' committee by Jerry Westerholm IBEW Director of Construction and Maintenance.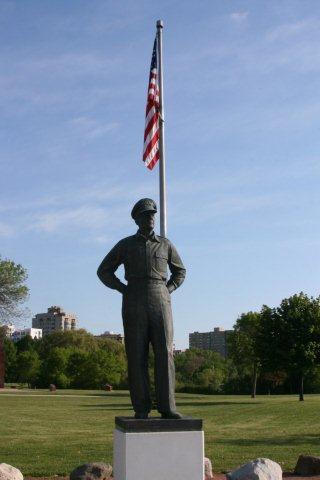 June 7th marked the culmination of a week full of activities leading up to the rededication of the General Douglas MacArthur Memorial at Veteran's Park north of the War Memorial. Through IBEW Local 494's Community Outreach Program and Veteran's Electric, all electrical services and materials to light the statue were provided at no cost. We also worked with Boldt and Doral on the nearly $65,000.00 worth of donated services. Business Representative Kurt Jante spearheaded the operation for Local 494's effort, engaging with the Veteran's Community Relation Team (VCRT)
Speakers from Australia, the Philipines, Japan, South Korea and great Britain presided at the event. This collaboration between organized Labor, management and the public sector is a shing example of Community cooperation which set the stage for a spectacular International experience.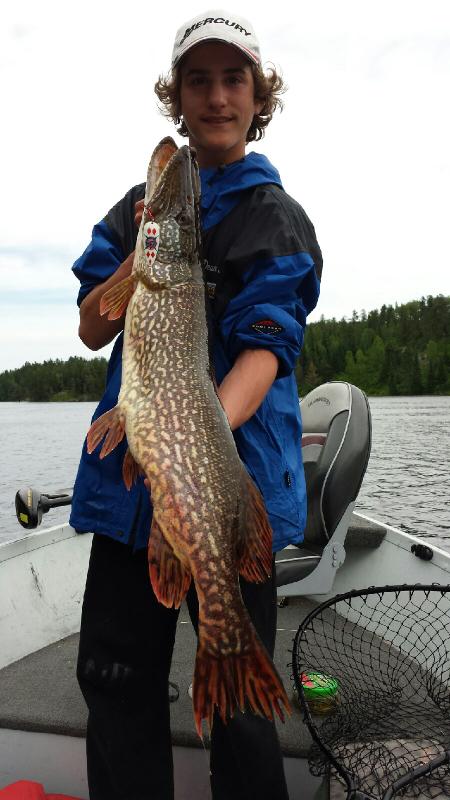 Chase Miller (Local 388- Stevens Point, WI) caught this 42" 23lb
Northern Pike, on Little Turtle Lake in Ontario Canada.
Chase used Local 494's custom Lure. Way to go Chase!